News
Discover the latest trends in the tourism industry. The tourist business is no exception to the rule that new trends and innovations always disrupt industries.
New York, NY, United States – May 8, 2022 /MarketersMEDIA/ — Understanding the Importance of The Latest Tourism Trends for Your Business. As a result of COVID, countries are now required to implement travel...
Sunday, May 8th 2022, 8:42 AM EDT
by
New York, NY, United States – May 8, 2022 /MarketersMEDIA/ —
Understanding the Importance of The Latest Tourism Trends for Your Business.
As a result of COVID, countries are now required to implement travel restrictions. Traveling is not the same and probably will not return to normalcy prior to Covid. Travelers are frantically looking for things to do and places to visit despite the travel restrictions.
Many people are in desperate need of a vacation as a result of the pandemic. It's a good idea to consider rethinking your business model if you've always concentrated on business customers.
Your marketing messages and even the distribution channels you employ to create sales will need to be tweaked during this phase.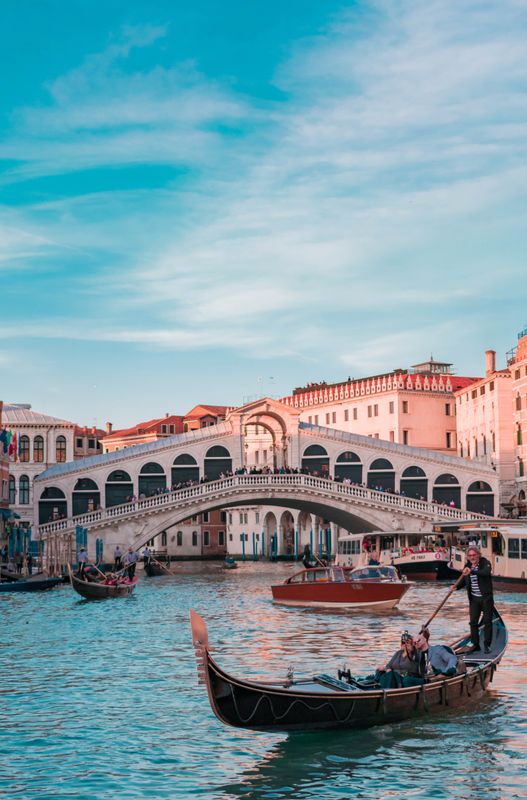 "Safety & Hygiene" has to be part of your marketing message
Whether it's a cruise, a hotel, a restaurant, or a bar, safety and hygiene standards have been very important since COVID emerged. With this in mind, there are a lot of tourism trends that are linked to this, like more cleaning, more socially distant seating, more hand gel, and mandatory wearing of masks in some places.
In order to attract tourists, businesses in the travel industry must clearly state their policies on hygiene and safety, as well as the steps they are taking to ensure the safety of their clients. 
People are afraid to travel and visit tourist hotspots because of the fear of contracting COVID, so it will be necessary to reassure them that they are safe.
Shift from International travel to Local
To adapt to the impact the pandemic has had on the tourism industry, many businesses are focusing on local customers rather than international ones because of a lack of interest in traveling abroad. Locals are exploring their own countries with customized guided tours. 
This doesn't mean you should give up on international travelers, but it might require you to change how you market your business.
Outdoor travel experience is the new cool kid on the block
Local travel is becoming more popular around the world. Seeking out the little-known attractions that make one's own country great. In the United States, national park vacations are a big hit. People from the UK are booking yoga and surfing vacations in Devon. Queensland vacations in Australia are becoming increasingly popular.
After experiencing a long lockdown, many are yearning to experience nature and participant in outdoor activities.
Social Traveling – Exploring new places with strangers all over the world
A worldwide event that impacted everyone so greatly also changes the perspective of many. After experiencing boredom and isolation, young travelers are excited about the concept of traveling in short guided tours consisting of travelers all over the world. Social travel is popular now, tickets to guided tours in destinations are booked days and even months ahead, and tourists can interact and make friends with people all around the world while traveling.
Visiting different countries by stacking trips
The young cannot get enough of travel. With many tours offering free cancellation (up to 24 to 48 hours before the date), many young travelers are taking longer vacations where travel trips are stacked back to back. Take advantage of this by offering trips with free cancellation to increase your bookings
Work-cation – The line between work and leisure travel is blurring
The pandemic has already blurred the line between work and personal. Now it is blurring the line between business travel and leisure. As remote working becomes a norm, businesses should evaluate how they can cater to this growing demographic of "business-leisure" travelers who work and play at the same time
To position your business to capitalize on the upcoming travel trends, apart from focusing on safety and hygiene, consider providing guided tours in the social travel context. Outdoor travel experiences are now extremely popular and many travelers expect free cancellation for travel bookings up to 24 hours before the event.
About Us: Wondrousdrifter.com is a travel lifestyle portal that features the most fun and interesting places in the world. Curated lists of things to do and places to visit for avid travelers
If you detect any issues, problems, or errors in this press release content, kindly contact [email protected] to notify us. We will respond and rectify the situation in the next 8 hours.
Information contained on this page is provided by an independent third-party content provider. Frankly and this Station make no warranties or representations in connection therewith. If you are affiliated with this page and would like it removed please contact [email protected]